Well I started this build mostly because: A. I didn't have a mag anymore B. I was retiring from the national, regional, and local tourney scene. C. I knew I'd still play recball and wanted something cool but not too over the top or something I would ever sell.
8-1-13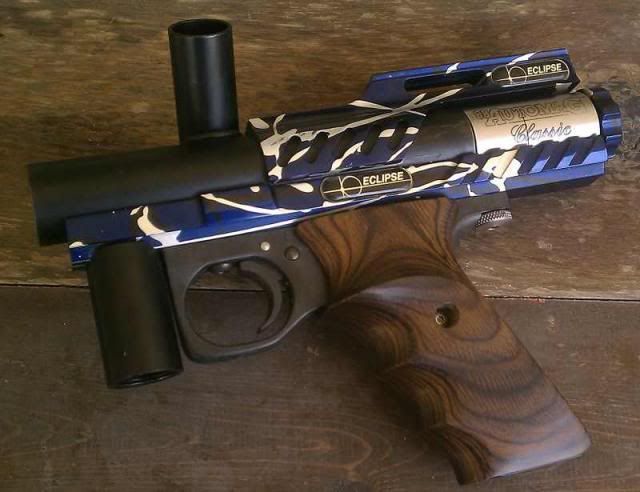 Bought this before the UWL Pittsburgh last year and had enough stuff to throw it together
While Tom Cole did compliment it, the reg was creeping and shooting 450 was frowned upon. So I threw it in the gear bag and it sat for several months. I had a general idea for that I wanted to do with the gun to recreate the last splash mag I had but was forced to sell.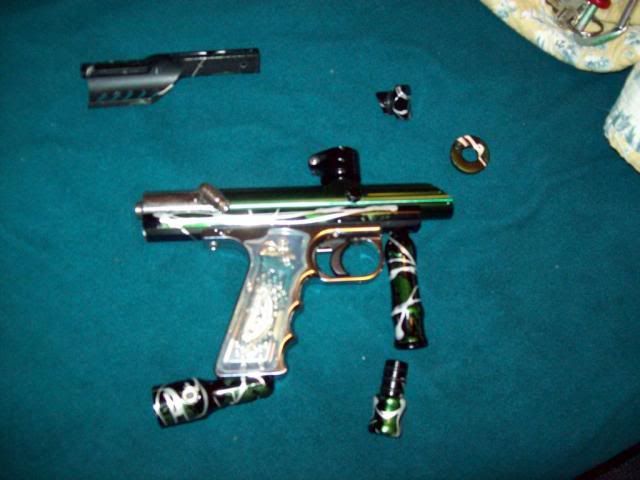 (if anyone knows where this is at I'd really like to buy it back)
I really liked the black teflon body and the wood grips so this presented a problem without a docs twist lock to cocker adapter which just popped up for sale not to long ago. I wanted to modernize the eclipse with a shaft4 barrel and the pops ASA but keep the old school look and get some parts splashed to match.
UPDATE-4-14-14
So I picked up a shaft4 barrel, docs adapter, pops asa with rail, new valve, and a brand new in box gadget grip. Presently looking for a good anodizer to polish/match splash the parts I have.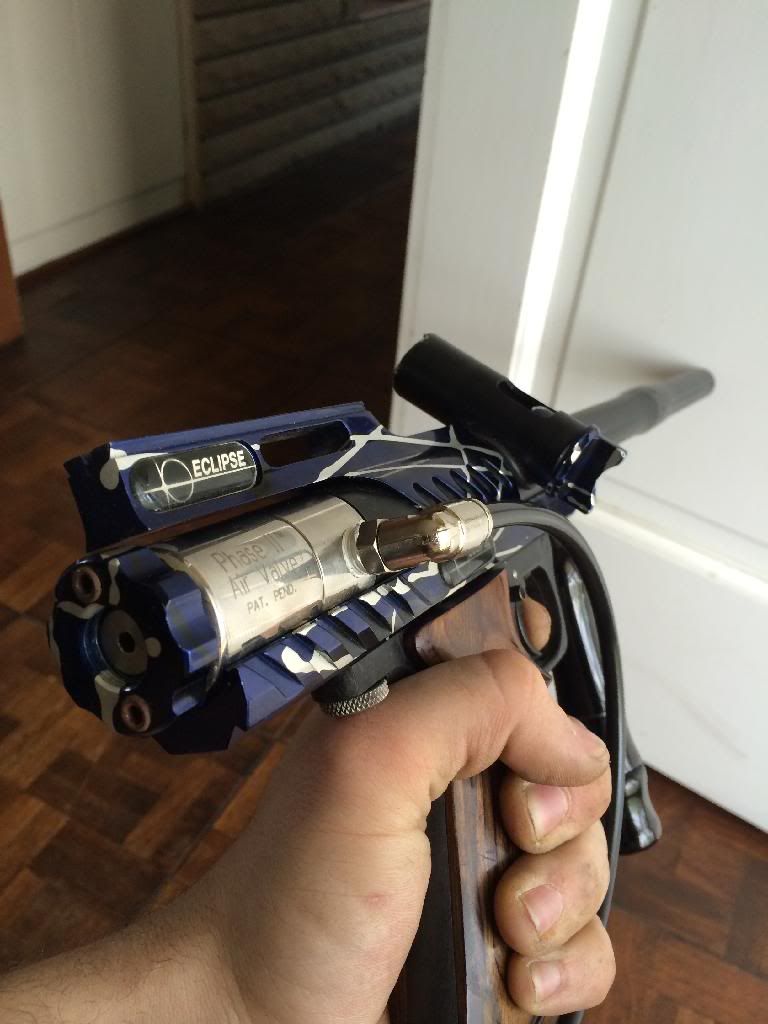 may also get the rail ULE milled internally while the few parts are out getting anodized
UPDATE-5-10-14
Well like anything I seem to do I start out with a simple idea and it spirals out of control lol. Played with the mag at the splatter park big game, shot A LOT of people with it but noticed some things I hated about it so I ordered the following: ULE body ccm feedneck and a lukes fore grip extender long version.