All,
While going through the pics trying to find the Dual Mag I scanned in a bunch of stuff you probably never saw before. Here are some old school pics where men were men and paintball was played in the woods!!
Bet you didn't know we were the first to have a custom semi!!
More of the truck and the cafe we used to setup. The lower picture is when we introduced the fiber grip frame. It was strong enough to pic up a small car!!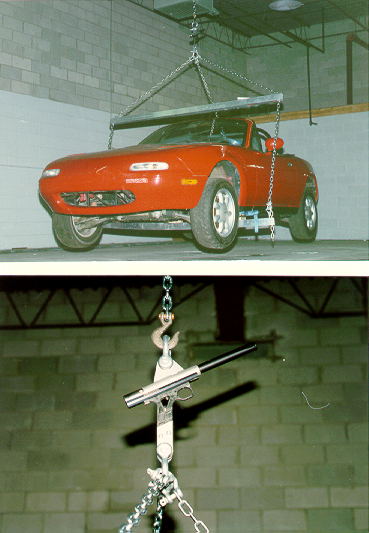 Here is another test where we hung a Mazda for the press at AGD.
Here is our poster girl at the tourney, notice the pin up in the background!
(we just found a few of these but don't ask for them).
Here is where it all started in a two room shop over a welding business. This was when we were just starting to work on guns. At this time we were making plastic masks for PMI.
Damn we have been around forever....
AGD